OVERVIEW
The Houston First Corporation (HFC) Summer Internship Program is designed for college level students who will have the opportunity to work in one of the company's numerous business segments. The summer program lasts approximately eight weeks and combines paid employment with a comprehensive Education & Enrichment series including in-depth orientation with company executives, Lunch & Learns facilitated by staff or guest speakers, and business meetings. Additionally, interns receive opportunities to participate in tours of HFC facilities, Toastmaster workshops, on-air marketing promotions, networking events, and group outings organized by the Intern Coordinator.
INTERNSHIP DATES
The 2020 internship period will run from June to August. This is a paid internship. However, interns are responsible for their own travel, housing, food, and personal expenses.
ELIGIBILITY
Must be currently enrolled in an undergraduate or graduate degree program at an accredited college or university. Recent college graduates who received an undergraduate degree within the last 12 months are also eligible.
Must be able to work the entire 8-week internship period without interruption. Interns are not allowed to terminate the internship early without prior approval by the Intern Coordinator.
Must successfully pass a background check and drug screening before starting work. Criminal record, educational status, and employment history will be verified.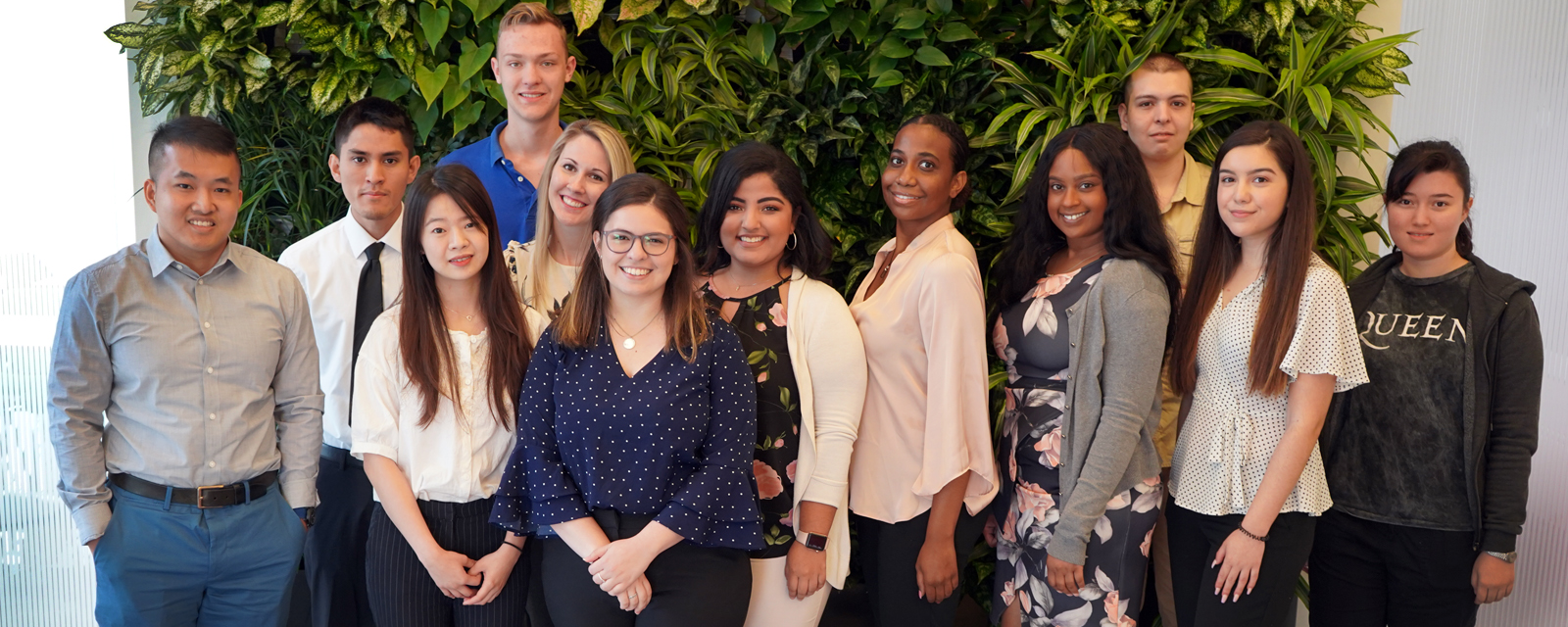 APPLICATION
Applications are accepted through March 31, or until all positions are filled. The application packet must include the following:
APPLICATION.
RESUME. Please submit a resume that accurately reflects your work experience (paid and unpaid, including volunteer work) and any school or community activities that you would like us to know about. Include the name of all organizations, the title of your position, and the dates of participation.
COVER LETTER. The letter should state why you want to be a HFC intern, how your classes and experiences have prepared you for the internship, what you hope to gain from the experience, and the preferred department or business unit where you would like to work.
The application and cover letter should be emailed to arneita.mckinney@houstonfirst.com or addressed to:
Houston First Corporation - Internship Program
Attention: Arneita McKinney
701 Avenida de las Americas, Suite 200
Houston, TX 77010
Please note, only candidates selected for an interview will be contacted.
JOB DESCRIPTIONS
Due to the COVID-19 pandemic, Houston First Corporation is not hiring interns in 2020. Please check back with us next year. We appreciate your interest and wish you the best in your endeavors.