Thank you for your interest in our company.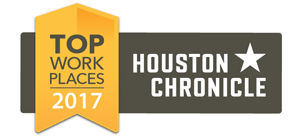 Job Postings
No postings at this time
Job Applications
Summer Intern Program
Houston First Corporation is accepting applications for its 2018 Summer Intern Program. The internship period runs for seven weeks beginning June 11, 2018 and ending on or about August 3, 2018. Internship opportunities are available in various departments including Miller Outdoor Theatre, Finance and Administration, Tourism, Marketing, Enterprise Development, Public Affairs and more. Interested candidates must submit a completed Internship Application along with a resume' and brief cover letter expressing your interest. Applications will be accepted through April 30 or until positions are filled.
Marketing Intern must have strong writing skills with major in Marketing, Journalism, Communications or related field.
Miller Outdoor Theatre intern must have at least 2 years of college experience in an accredited Theater training program with a focus on technical theater and lighting design.